Last Updated on June 1, 2023 by Tina
The very first time I visited Singapore was in 2011. I stayed there for 7 days. The first 4 days were with my friend Violet and the remaining 3 were spent with me exploring alone, although I stayed at my friend's apartment. She had work though so she couldn't accompany me with the sightseeing. It was my first out-of-the-country trip that was not work-related and I didn't prepare anything for that trip. I didn't read any Singapore travel guide. I only relied on Violet for where to go and what to do.
Back then when I visit a place I don't check travel blogs. I rely on recommendations from locals (usually the receptionist at the hotel) on where to eat, places to visit, and how to get to those places.
After that trip, I went back to Singapore a few times, and last year, I accompanied my mom there. I don't mind going back to Singapore again and again, especially if it's free. 😀 I remember after that first trip to Singapore I wanted to live there. Unfortunately, my profession is not fit for Singapore.
Disclaimer: This is not a sponsored post. However, it contains affiliate links. If you book through the links, I may earn a commission. This commission comes at no extra cost to you. The small income I make here will help in maintaining this blog. Thanks for your support!
Singapore may be a small country, but it has so many things to offer. I used to have a  plan of doing all the heritage trails, walking trails, and trying out all the hawker centers in Singapore and writing about all of these in my blog and maybe even writing a guidebook.
In the meantime, here is a detailed Singapore travel guide to make planning your trip easier, maximize your time and save you money on your trip to the Lion City.
Singapore Travel Requirements
Singapore Arrival Card / SG Arrival Card
The SG Arrival Card is the electronic version of the paper disembarkation/embarkation card that is filled out and submitted for immigration clearance upon arrival in Singapore. It must be submitted within 3 days before arriving in Singapore.
Never Miss An Update
Join 109 other subscribers
Valid Passport and Visa (if required)
Your passport must be valid for at least six months. As for a visa, depending on your passport, you may need a visa to enter Singapore.  To check whether you need a visa, check the  Immigration and Checkpoints Authority (ICA) Website.
Filipinos are eligible for visa exemption in Singapore. They are allowed to stay in the country visa-free for 30 days.
Best Month to Visit Singapore
Singapore has a typically tropical climate, with abundant rainfall and hot and humid all year round. Its temperature and relative humidity do not show large month-to-month variation. The relative humidity is always above 80% while the temperature is between 24 to 32 degrees Celcius. Based on climate station records from 1992 to 2020, December is the wettest month in Singapore and May is the hottest. February is the best month to visit as it has the least rainfall and the temperature is relatively cooler compared to other months.
How to Get to Singapore
You can get to Singapore by air, land, or sea.
By Air
Singapore's airport, Changi Airport is regularly voted the best airport in the world. It serves both domestic and international flights from different locations around the world. It connects Singapore to international destinations like Dubai, Delhi, Bangkok, Melbourne, London, and many more. Check below flight schedules to Singapore.
To get to downtown Singapore from the airport, you can either take a bus, MRT (Mass Rapid Transit), taxi, or a private transfer through Klook.
By Land
You can travel to Singapore from Malaysia by land through a public bus or by driving. I've experienced traveling to Kuala Lumpur, Malaysia from Singapore in 2013 by an overnight train. But it wasn't a direct train. I took a bus from Woodlands to JB Sentral and boarded the train to KL there. I have read that there is no direct train from Singapore to anywhere in Malaysia other than Johor Bahru.
By Sea
Passenger ferries run from Indonesia and Malaysia to Singapore.
Currency and Where to Exchange Money
The Singapore dollar (SGD) is the official currency of Singapore. Notes come in denominations of S$2, S$5, S$10, S$50, S$100, S$1,000, and S$10,000. Coins come in 5, 10, 20, and 50 cents and S$1.
There are money changers at the airport as well as in downtown Singapore. You can find them in Orchard, Chinatown, Little India, and other areas. The exchange rate at the airport when we were there last year was US$ 100 = S$ 132.40. In a money changer in Chinatown, it was US$ 100 = S$ 135.
Almost everywhere in Singapore takes credit cards.
Internet Connection and Where to Buy Sim Card
Free WiFi service is available in the public and transit areas of Changi Airport, in hotels, some shopping malls, restaurants, and cafes in Singapore.
If you want to stay connected to the internet all the time, I recommend buying a local SIM card. They are very cheap and you can buy a SIM card at the airport or in the malls and in any 7-11 in downtown Singapore. You can also purchase online through Klook for S$10 and pick up the sim card at the airport or in outlets in other parts of Singapore.
When we were there, the only SIM card available at the airport is the one that costs S$32 and it is a tourist sim card. I decided to buy the prepaid SIM card in 7-11 because the tourist sim card expires in a few days or in a month (I think). Also, I bought it for S$15 only. It comes with 8GB of data, an extra 100GB, and S$15 value (I was able to use it to call the hotel). The sim is valid for 120 days and will remain active as long as you top up before it expires. Mine is still active.
Where to Stay in Singapore
There are plenty of hotels to choose from in Singapore depending on your budget. However, compared to other countries in Southeast Asia, hotels in Singapore are more expensive. There are hostels too, but I haven't experienced staying in one because I have friends there and I have never experienced traveling solo to Singapore. (I flew to Singapore alone in 2020, but it was to visit my then-boyfriend so I stayed at his place). I recommend that you stay in a hotel located near MRT Station. Below are some hotels recommended by other travel bloggers.
Luxury
Mid-range
Budget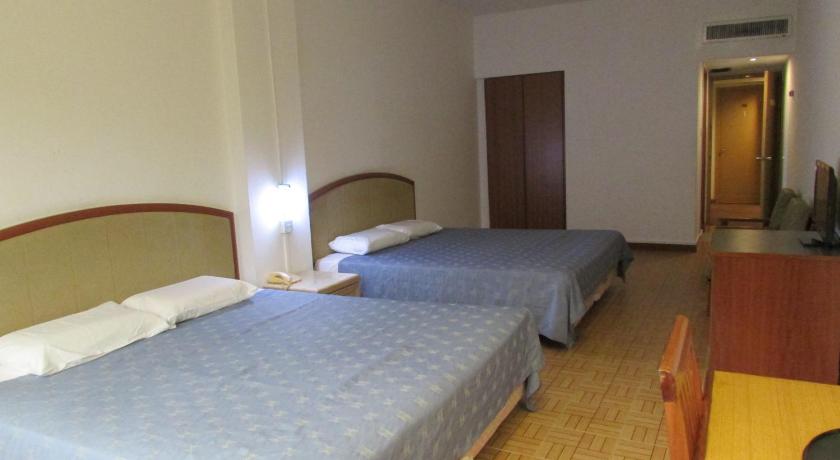 During the trip with my mom, we stayed at Champion Hotel City. Although the room is quite small, the room's layout was made in such a way that the space was maximized. It is very clean, reasonably priced, and a walking distance to Clarke Quay MRT Station.
Getting Around Singapore
Mass Rapid Transit (MRT)
Singapore's MRT system is very efficient, one of the cheapest, and is the easiest way to get around the city-state. The trains are clean and comfortable. Most of the popular attractions are a short walk from an MRT station. Operation hours of the MRT are from 5:30 AM to around midnight daily.
To pay for your ride, use a stored value card such as EZ-Link or NETS Flashpay. You can purchase a card at all MRT stations. Fares are charged based on distance traveled.
Download the Singapore Train System map and get around the city with ease.
Bus
Another cheap way of getting around Singapore is by bus. The public bus system covers most places in Singapore. Just like the MRT, you can pay for your ride using a stored-value card.
Taxi
A more comfortable but more expensive way of getting around Singapore is by taking a taxi. Taxis are especially handy for places that are not accessible by bus or MRT.
You can hail a traditional taxi by the roadside at most places, or you can queue for one at a taxi stand. For ride-sharing companies such as Grab and Go-Jek, simply download their app and order a taxi through your smartphone.
Bicycle
Singapore has a well-connected network of cycling paths, and there are licensed operators where you can rent shared bicycles. Exploring Singapore on a bike is faster than walking, cheaper and greener than ride-sharing, and lets you enjoy the green spaces of the city-state.
How Many Days in Singapore
Singapore is not that big but there are a lot of interesting sights to see and things to do. If you have a limited time, four full days are enough to visit the major sights, but your days will be packed. But if you want to explore at a more relaxed pace, I'd say 5 days to a week.
Places to Visit in Singapore
Gardens by the Bay
One of the most visited spots in Singapore, Gardens by the Bay is a nature park located in the heart of Singapore's downtown. Cloud Forest, Flower Dome, Floral Fantasy, and Supertree Grove are the must-visit attractions here.
Cloud Forest
The Cloud Forest is a cooled conservatory that is home to one of the world's tallest indoor waterfalls.
Flower Dome
The Flower Dome holds the Guinness World Record for the largest glass greenhouse. It has nine themed gardens- the Baobabs, Succulent Garden, Australian Garden, South African Garden, South American Garden, Californian Garden, Mediterranean Garden, Olive Grove, and Flower Field.
PURCHASE GARDENS BY THE BAY FLOWER DOME AND CLOUD FOREST TICKET HERE
Floral Fantasy
The Floral Fantasy is an indoor garden with a mix of over 15,000 fresh-cut, dried, and preserved blooms overhanging from the ceiling.
PURCHASE FLORAL FANTASY TICKET HERE
Supertree Grove
The Supertrees are sustainable vertical gardens. They house plants of over 200 species and 7 of the Supertrees are designed to harvest solar energy. Twice nightly at 7:45 PM and 8:45 PM, there is a light and sound show. You can watch the show for free.
A good place to watch the light and sound show is from the OCBC Skyway. It is a 128-meter-long aerial walkway 22 meters off the ground that connects some Supertrees. At the Skyway you are closer to the dancing lights, and you also get to enjoy a stunning view of the Singapore skyline and the futuristic forest of Gardens by the Bay. This attraction is not free though. You need to purchase a ticket for the OCBC Skyway. Each visitor is given 15 minutes at the Skyway.
PURCHASE OCBC SKYWAY TICKET HERE
Sentosa Island
Sentosa Island is Singapore's foremost leisure island with fun-filled attractions, resorts, and facilities for all ages. This is where you'll find Resorts World Sentosa, Universal Studios Singapore, and the white sandy beaches of Palawan Beach, Siloso Beach, and Tanjong Beach. Just around the corner, you'll find VivoCity, Singapore's biggest mall.
Universal Studios Singapore
Universal Studios Singapore is a theme park packed with attractions that are specially designed for Singapore. It has loads of rides and activities that bring the joys of the silver screen to life.
PURCHASE YOUR UNIVERSAL STUDIOS TICKET HERE
Trick Eye Museum
The Trick Eye Museum is a 3D art museum with a huge array of hand-painted art exhibits that use a special art technique, making 2D art-pop into 3D. There are no signs such as 'Don't Touch' or 'No Flash' in this museum. Visitors are encouraged to touch and take photos of all displayed works.
Related Post: 7 Things To Do In Singapore With Kids (And Kids At Heart)
Kampong Glam
Kampong Glam started out as a village occupied by the Malay upper class. It was assigned to the Malay and Arab communities in 1822 and remains a central place for Singapore's Malay and Muslim communities. You will find here the Sultan Mosque, one of Singapore's oldest and most important mosques. Haji Lane can also be found in this area. It is lined with colorful boutiques, cafes, and chill-out spots and is famous among Instagram influencers.
Little India
Little India is home to Singapore's Indian community. It offers snapshots of life as it is on the streets of New Delhi and Mumbai. Located in Little India is the former house of Tan Teng Niah. It is a colorful house that is the last surviving Chinese villa in Little India. You will also find in this area the Sri Veeramakaliamman Temple, Singapore's first temple dedicated to the goddess Kali. Mustafa Centre, a department store selling everything from groceries to electronics, clothes, gold jewelry, and home appliances and is open 24 hours a day is located here.
Chinatown
Discover Chinese heritage in Chinatown. Centuries-old practices and traditions still thrive here. With plenty of food options, rich heritage, and interesting sights, it is one of the most visited places in Singapore. You will find in this area Sri Mariamman Temple, the most revered Hindu temple in Singapore. The Buddha Tooth Relic Temple and Museum, a Buddhist temple that houses a relic said to be a tooth from Buddha is also located here.
Marina Bay
Marina Bay was once a basin where the Singapore River spilled into the Singapore Strait and is now home to Marina Bay Sands, one of the world's most iconic buildings. The Esplanade, Merlion Park, and Singapore Flyer can be found in this area.
Singapore Botanic Gardens
Home to thousands of tropical plants and a large collection of orchids, the Singapore Botanical Gardens is the first UNESCO World Heritage Site in Singapore.
Instagrammable Spots in Singapore
Singapore was named the most Instagrammable place in the world in 2022 by the travel publication Big 7 Travel. The city-state is full of photo opportunities from green spaces, interesting architecture, colorful houses, temples, beautiful street art, and even cafes and restaurants. I have a post on the 14 Instagrammable Places in Singapore, and here are some spots from that list.
Old Hill Street Police Station
Located in Central Area, it was constructed in the 1930s and served as a police station until 1981. It now houses the Ministry of Communications and Information as well as the Ministry of Culture, Community, and Youth. The building's brightly-colored rainbow windows and walls make it the perfect backdrop for photos.
The Jewel
The Jewel at Changi Airport is a nature-themed shopping mall linked to three of the passenger terminals of the airport. Its centerpiece is the Rain Vortex, the world's tallest indoor waterfall. Light shows take place daily every hour from 7:30 PM to 9:30 PM and at 11:30 PM.
The Future World Exhibition in ArtScience Museum
The Future World exhibition in ArtScience Museum features different installations that combine arts and technology. The exhibits are interactive and feature state-of-the-art technology, and look great on your Instagram feed.
Fort Canning Park Tree Tunnel
Fort Canning Park Tree Tunnel is an underground crossing with a spiral staircase on the edge of Fort Canning Park. When you look up from the bottom of the staircase, you see a tree. It is a very popular photo spot in Singapore.
Joo Chiat Peranakan Houses
Another popular spot for photos is Joo Chiat. It is a small neighborhood in Singapore with colorful Peranakan houses.
Where to Eat in Singapore
Cafe Monochrome
Cafe Monochrome is Singapore's 2D-themed cafe located in Kampong Glam. It serves Asian-Western fusion mains.
Lau Pa Sat
Lau Pa Sat is a popular hawker center located in the central business district of Singapore. The Hokkien mee at the center of Lau Pa Sat is recommended by a friend (something to try when I go back to Sg).
Muthu's Curry in Little India
Another recommendation from a friend, Muthu's curry serves traditional dishes from both the Northern and Southern regions of India.
Balestier Bak Kut Teh
Bak kut teh is a pork rib dish cooked in broth that is popularly served in Malaysia and Singapore. Balestier Bak Kut Teh uses sugarcane to prepare their soup.
Boon Tong Kee
With 8 outlets in Singapore, Boon Tong Kee is the home of the famous chicken rice.
Ya Kun Kaya Toast
Ya Kun Kaya Toast is a chain of mass-market cafes serving kaya toast, a traditional Singaporean breakfast made of lightly toasted bread slices, slathered with a nice layer of kaya jam (pandan flavored coconut egg jam), and with a thin slice of cold butter. It is served with half-boiled egg and coffee or tea.
Related Post: How to Make Kaya Spread and Kaya Toast at Home
Tiong Bahru Bakery
Tiong Bahru Bakery is an artisan bakery that serves freshly baked pastries and bread. It is famous for its croissants.
Other Useful Information When Visiting Singapore
Where to Take a Pre-departure Test for Your Next Destination
For your next destination, you may be required to submit a negative RT-PCR or ART result. You can do it in most clinics and hospitals in Singapore. We had our test at The Testing Pro in Clarke Quay Central. It is near Love Locks Singapore. The ART costs S$ 25 and the result was sent to our email after an hour.
You can also have the test with Doctor Anywhere or Hidoc.
Attending Catholic Mass in Singapore
For Catholics who are planning to attend a mass while in Singapore, you need to register at https://mycatholic.sg/ and make a booking prior to the service.
Language
Most Singaporeans are fluent in English. They also speak an additional language, usually Mandarin Chinese, Malay, or Tamil.
Power Plug
The standard voltage used in Singapore is 220-240 volts AC, 50 hertz. The power plug used is the three-pronged pin. Adapters are easy to buy and cost around SGD 1.5.
Smoking
Smoking is not allowed in all air-conditioned areas such as restaurants and malls. It is also an offense to smoke in public buses, MRT trains, taxis, and elevators.
Postal Services
If you need to mail anything while in Singapore, you can do it via SingPost.
Hope this guide was able to provide you with all the information you need about traveling to Singapore. If you have other questions about travel to Singapore, or if there is information that you would like to correct or add,  feel free to leave a comment below or send me an email or DM me on my social media accounts.
Subscribe to my blog to get notifications of my new posts. And please follow my Facebook page @iwentanyways and like my Instagram accounts @iwentanyways and @tnadeperalta for updates.